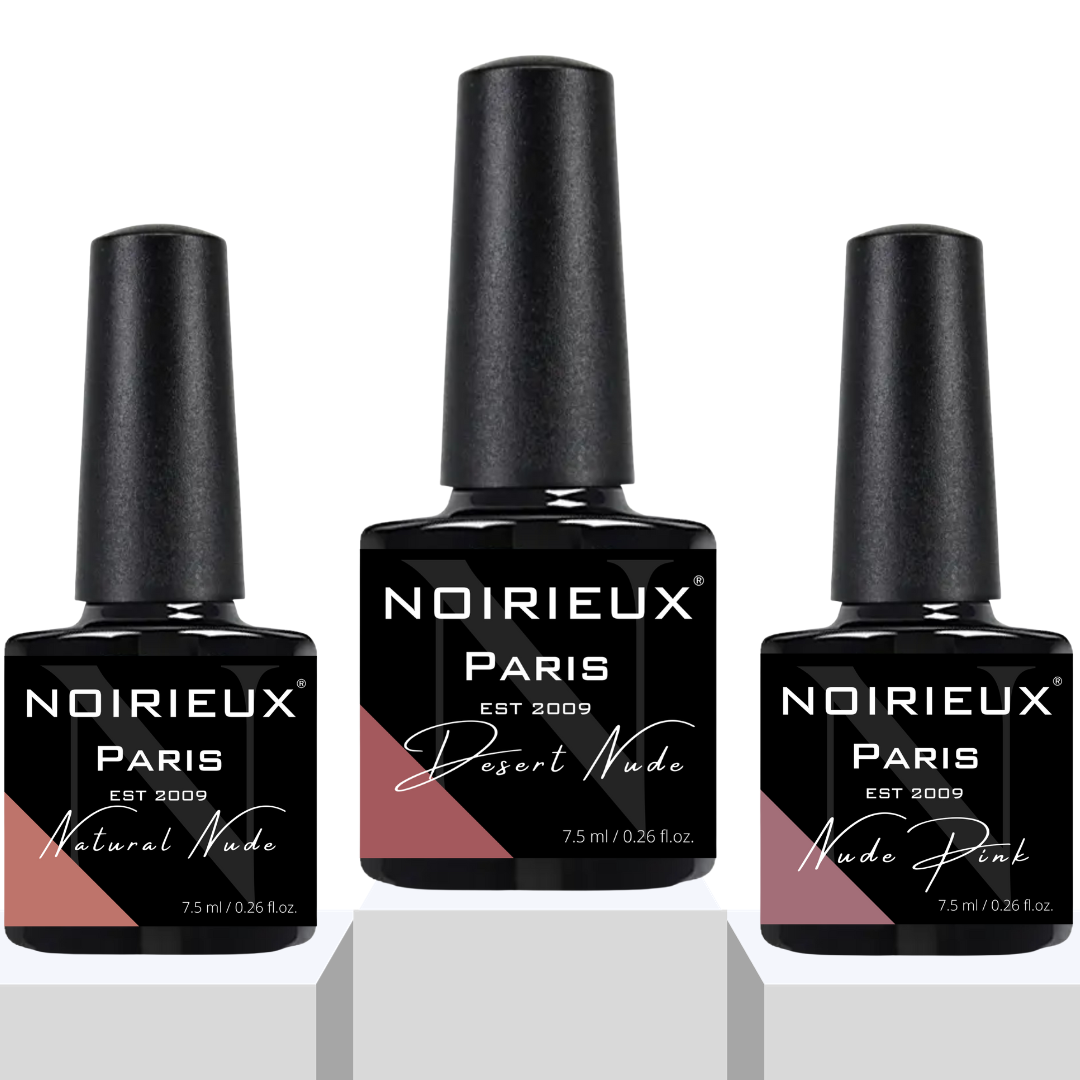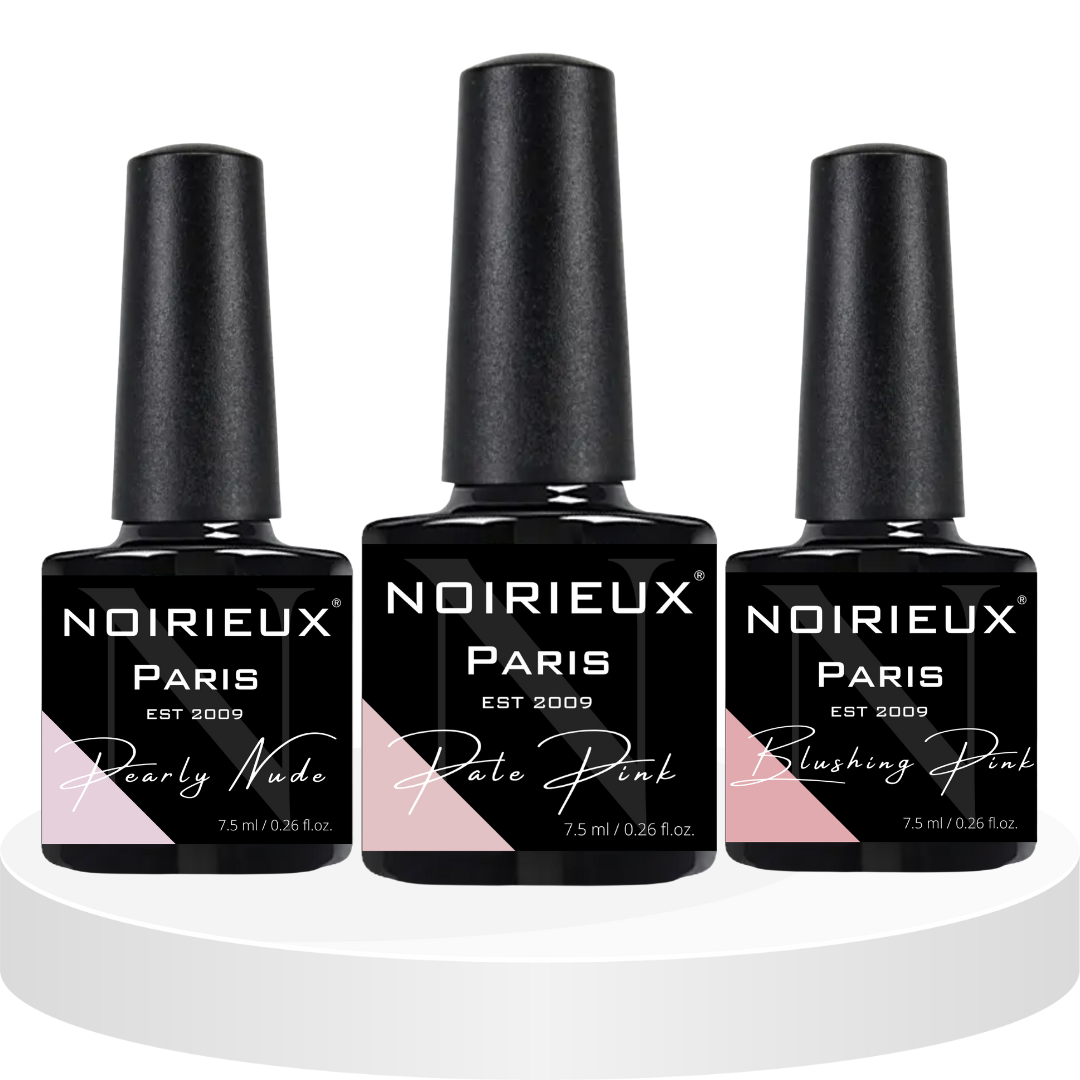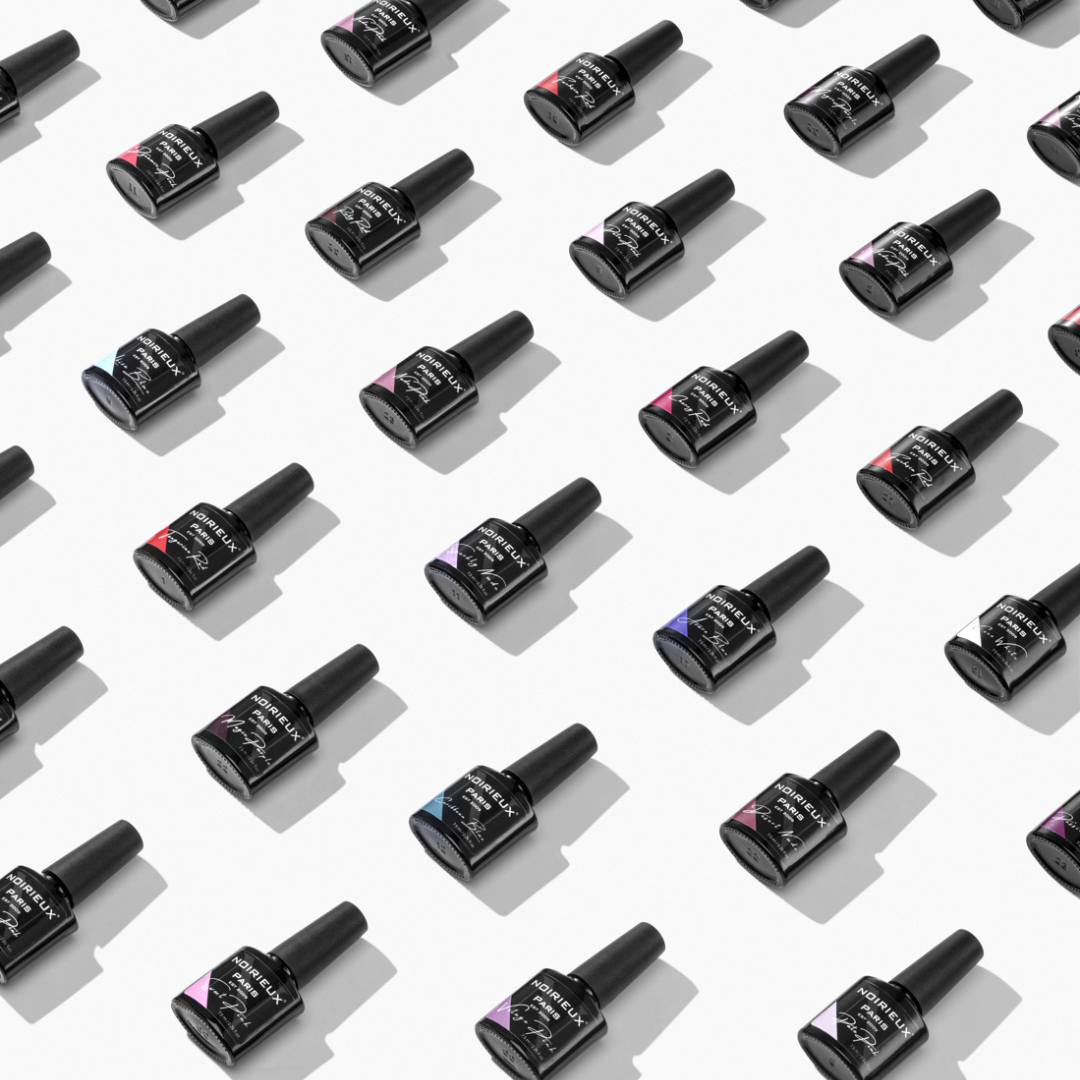 6pcs NUDE Gellak Edition
---
Voor 18:00 besteld = dezelfde werkdag verzonden
In stock, ready to ship

Inventory on the way
Dankzij deze vernieuwde gellak collectie van NOIRIEUX met verbeterde trendy gellak nagel kleuren kunt u nu thuis snel en eenvoudig aan de slag. De gellak droogt gemakkelijk onder de LED lamp waardoor je meer dan 21 dagen lang van sterke en glanzende nagellak kan genieten. Hierbij is de NOIRIEUX Top, Base en Primer vereist. Geschikt voor natuurlijke en kunstnagel.
Gellak
Noirieux levert gellak van hoogwaardige professionele kwaliteit. Niet alleen leveren wij de gellak sets, maar kan je ook je favorieten kleuren na bestellen!
Gellak starterspakket
De gellak is uitvoerig getest waardoor de gellak de beste dekking geeft en wel tot 21 dagen blijft zitten. Door het mee leveren van een handige gebruiksaanwijzing bij de gellak sets kan iedereen gellak aanbrengen met salonkwaliteit!
Gellak set
Noirieux gaat mee met de mode en levert daarom elke maand nieuwe kleuren waardoor je altijd kan variëren. Zo levert Noirieux onder andere een gellak nude set, rode gellak set, donkere gellak set en een roze gellak set.
Gellak voordelen
✓ 6 prachtige nude kleuren
✓ Blijft tot wel 21 dagen zitten
✓ Uitstekende dekking
✓ Professionele kwaliteit
✓ Inclusief gebruiksaanwijzing
✓ Keuze uit meer dan 30 trendy gellak kleuren!
Aanbrengen gellak
Creëer je eigen zelf care gellak momentje (neem de tijd)!
Gebruik altijd de Noirieux gellak primer, base en top coat.
Lak de nagelriem niet mee.
STAP 1 - Vijlen: Vijl de nagels op maat.
STAP 2 - Primer: Breng een dunnen laag gellak primer aan.
STAP 3 - Base coat: Is de gellak primer droog breng dan een dunne laag gellak basecoat. Droog de gellak basecoat 180 seconden onder de Noirieux ledlamp.
STAP 4 - Kleur: Breng een dun laagje gellak kleur aan naar keuze en droog deze 60 seconden onder de ledlamp. Herhaal deze stap 2 tot 3 keer wanneer er meer gellak kleur dekking gewenst is.
STAP 5 - Topcoat: Breng als laatste een dunne laag gellak topcoat aan en droog deze 60 seconden onder de Noirieux ledlamp.
Nude kleuren Set
1x NOIRIEUX® Premium gellak Pearly Nude 7.5ml
1x NOIRIEUX® Premium gellak Pale Pink 7.5ml
1x NOIRIEUX® Premium gellak Blushing Pink 7.5ml
1x NOIRIEUX® Premium gellak Natural Nude 7.5ml
1x NOIRIEUX® Premium gellak Desert Nude 7.5ml
1x NOIRIEUX® Premium gellak Nude Pink 7.5ml
Noirieux supplies high-quality professional quality gel polish for a good price. In addition to the handy gel polish (starter) sets, you can also order your favorite colors.
The gel polish has been extensively tested so that the gel polish provides the best coverage and the gel polish stays in place for more than 14 days. By supplying a handy manual with the gel polish sets, everyone can apply gel polish with salon quality.
Noirieux goes along with fashion and therefore supplies new colors every month so that you can always vary.
At NOIRIEUX you always have a 100% guarantee. If an item does not meet your needs, we will solve it! We are available 24/7 for tips and tricks when painting the nails. We can also give you advice about nail art. If you need tips, feel free to contact us and we will help you further.